So just who is Penn Forest Worship Center? We are a small Wesleyan congregation with a huge vision for the future, serving an even bigger God, dedicated to relentless pursuit of God and the people he loves. Our mission has five parts: reaching, uniting, growing, discovering and committing. No matter where you are in your walk with Christ, Penn Forest Worship Center has a spot just for you. We offer Sunday morning services and classes, as well as Wednesday night fellowship opportunities. Our ministries range from kids, youth and adult groups to scouting, supporting overseas missionaries and hosting church-wide activities.
Penn Forest Worship Center exists to reach non-believers, to unite them with Christians, help them grow in their faith, discover their gifts and see them become radically committed to Jesus Christ both in life and in death.
Relentless Pursuit of God and the people He loves.
So what does it mean to be a Wesleyan?
The Wesleyan Church, a Protestant denomination, believes in biblical authority, Christlikness, disciple-making, centering on local churches, servant leadership, and unity in diversity. Additional details are available online at
What we believe:
Our History
Leadership Team:
Pastor Myron, Lead Pastor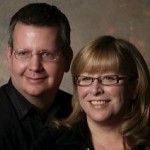 Pastor Myron Atkinson came to serve as the Lead Pastor in June of 2001. He is a native of Indiana and has been in ministry for the past 20 years. He has served as Youth Pastor, Assistant Pastor, and Lead Pastor. He has ministered in Huntington, IN; Southgate, MI; Saint Albans, WV, and now Roanoke, VA, He is a graduate of Indiana Wesleyan University in Marion, IN. Pastor Atkinson is married to Mandy Atkinson. Together they have four children.
To read Pastor Myron's vision for PFWC, click here.
Paul MacGregor, Family Life Pastor
P
a
ul bega
n
wor
king with our children's ministry during the summer of 2012 and in November of 2012 the church officially hired Paul as our part-time Children's Ministry Director. In 2018 we brought Paul on fulltime as our Family Life Pastor. Paul and his wife Amy are both from Roanoke. They have two great children, a boy and a girl.
Heather St.Clair, Student Ministries Pastor
Heather first started attending PFWC nearly 15 years ago (She has a great testimony). In 2018 Heather came on staff as our Student Ministries Pastor. Heather and, her husband, Bill have four children, and just welcomed their first grandchild.
Local Board of Administration Leadership Team
Myra Taylor – Vice Chairman; Secretary
Rory MacGregor – Treasurer
AC Chakrovorty – Member at Large
Ray Oyler – Designated Trustee to the Board
Brian Clemmer – Member at Large
Laura Chidester – Member at Large