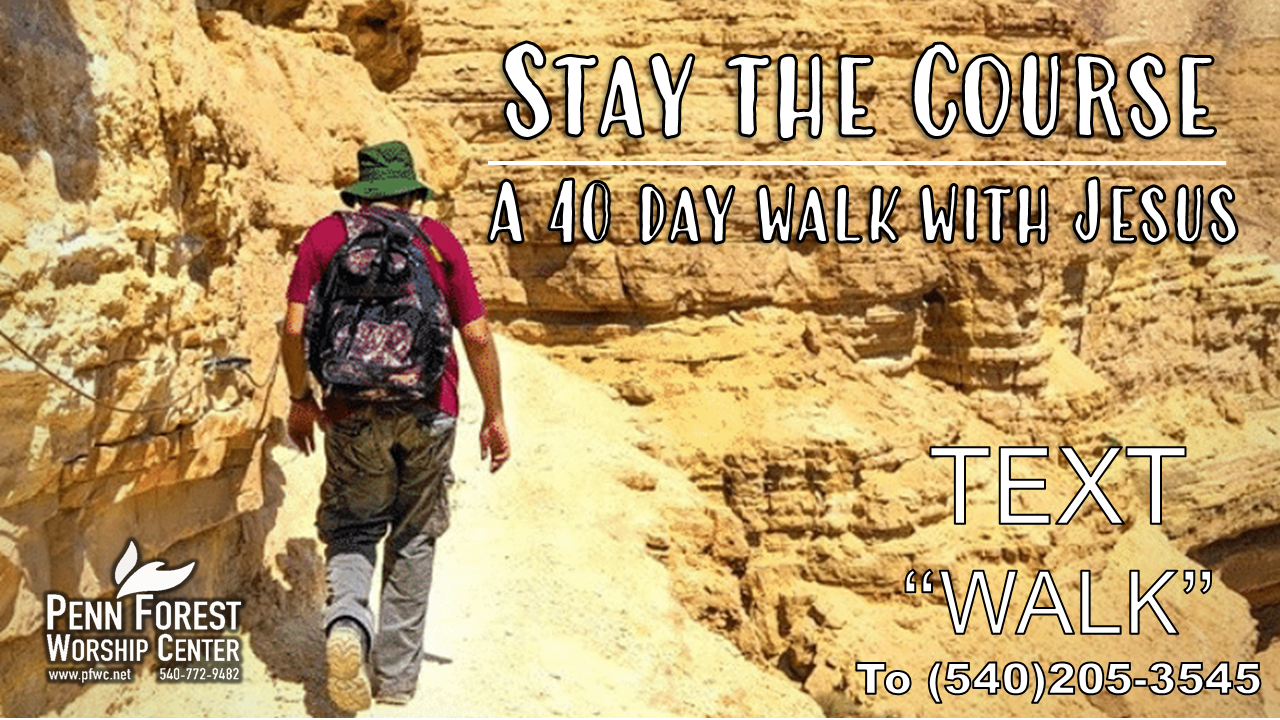 Join us on a 40 day journey of devotions and walking!
Daily devotions! Each day features a devotion written by one of our pastors
Walking challenge! Walk 10,000 steps a day (including all your normal steps)
As you walk you will arrive at various sites in the Holy Land where Jesus did ministry. If you complete all your steps each day you walk the same distance from Jesus's baptism site on the Jordan, around the Sea of Galilee and to Jerusalem.
Devotionals available by email, text or request a book!
For texts text "walk" to (540)205-3545